We are happy to present our wonderful collection of brand new features. Our new features that we developed in June are as follows. If you have any comments, we would be happy to hear them.
ADVANCED SUPPORT SYSTEM
We have prepared a great support system for the use of the application. We are ready to offer you the best support service with 3 new help channels.
1. Support Page
You can easily find the answer to any question you are looking for on the gir-in.com support page. You can review module-based help categories on the support page, or you can search directly.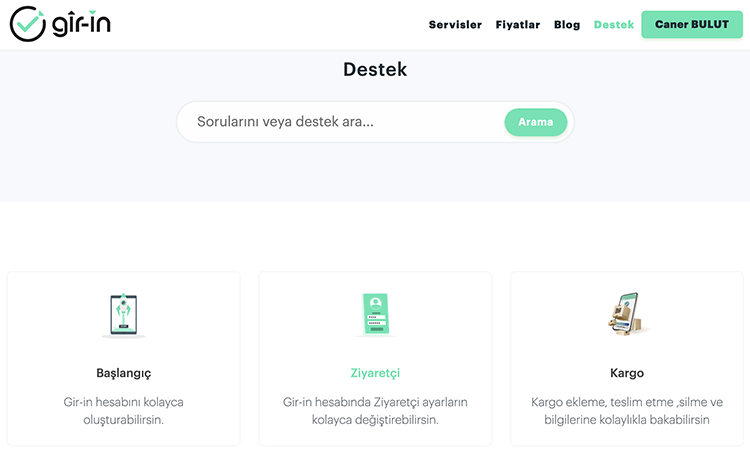 You can access the support page from the link below.
https://gir-in.com/support
2.YouTube Support Channel
We have prepared videos about the use of modules on the application. So if you get stuck somewhere, you can easily learn how to progress by watching videos on our YouTube channel.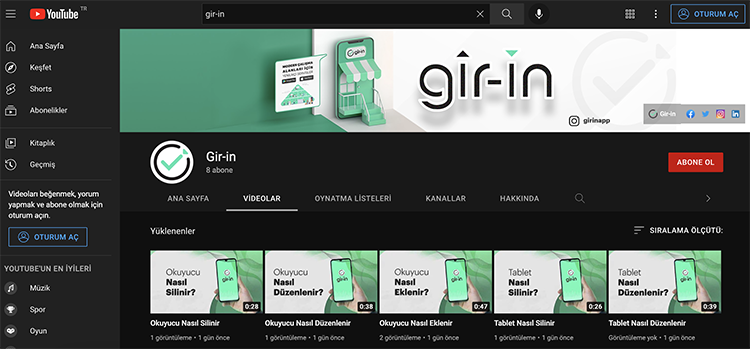 Don't forget to follow our channel!
https://www.youtube.com/channel/UCPLOMAXfDZVXzAsf1LA7YaA/videos
3. Discord Support Server
Need the support of a member of the enter team? All you have to do is join our Discord support server. We are waiting there to give the necessary support and answer your questions.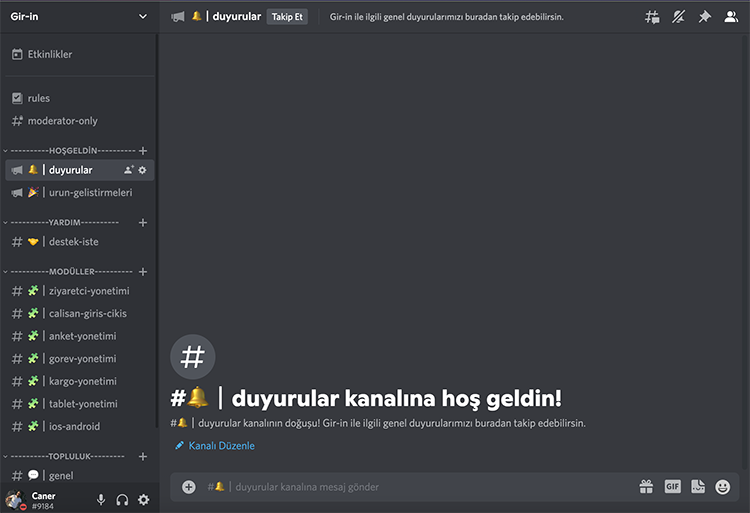 To join the Discord server, the invite link is as follows.
https://discord.gg/xdqzZ4yURc
SELF-SERVICE TABLET APPLICATION
You can create a self-service registration point to perform many operations on login. Thus, visitors can register themselves via the tablet application. They can access the texts that should be read before the visit, such as KVKK and OHS, via the tablet application.
You can download the tablet application from the Google Play Store and install it on any Android device you want. You can easily follow new versions from app stores.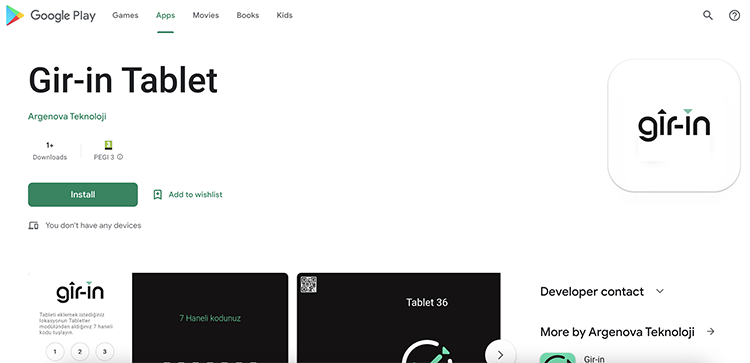 How can you add the self-service tablet application to the location? How to Add a Tablet? You can view the document.
The ability to take photos on the tablet was made optional in June. There are now 3 options for visitors' photos. You can choose one of these options from the location settings page.
Taking photo on
Taking photo off
Taking photos is at the request of the visitor
--
We have started working on brand new features, we will be back soon.
See you.