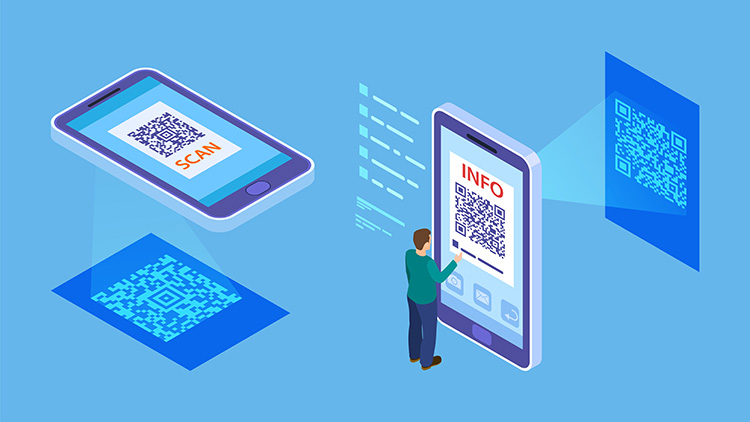 People are now using their mobile devices more than ever before. This means easy access to all kinds of information.
One of the recent trending topics in accessing data is QR codes.
QR codes can be read and understood by mobile devices. QR codes can be used on billboards, magazines, web pages and other marketing materials. QR codes can easily provide more information about the product or service.
QR codes have a wide range of uses. We can exemplify as follows.
1. Redirect to Website
Scanning a QR code can lead to a registration page or any landing page/website. This eliminates the hassle of going through the process of accessing and navigating the website.
All you have to do is generate a QR code containing the URL you want your customers to go to.
2. Phone Call
You can use QR codes for your stand or promotion places. Interested partners can simply scan the code and easily access your business information such as your phone number.
You can create QR codes containing direct phone numbers. When your customers scan the QR code, they can call you directly.
3. Sending an SMS
After reading the QR code, you can send SMS. After reading the QR code, your phone will take you to the message sending screen. So you can easily send SMS.
4. Sending Mail
After reading the QR code, you can send an e-mail. After reading the QR code, your phone will take you to the e-mail sending screen. You can create the e-mail subject and content you want. Thus, users can easily complete their e-mail sending processes.
5. App Download
When you scan the QR code, it will redirect you to the app's download page and start the download process.
Popular apps like Angry Birds use QR codes for this purpose for their marketing campaigns.
6. Business Location Display
If someone visiting your website wants to visit your office, they can take out their phone and scan the QR code on your website. Instead of manually searching for the business address on online maps, the QR code can give you specific directions to your business location.
7. Social Media Referral
You can direct your visitors with a QR code to your social media account. Thus, you can contribute to the growth of your social media accounts.
8. E-Sales
Probably the most popular way to use QR codes is usually for discounts and promotions.
Final Thoughts
At the end of the day, QR codes benefit many industries. In addition to saving time and energy, QR codes also allow you to accurately measure your marketing campaign as it provides the data you need.