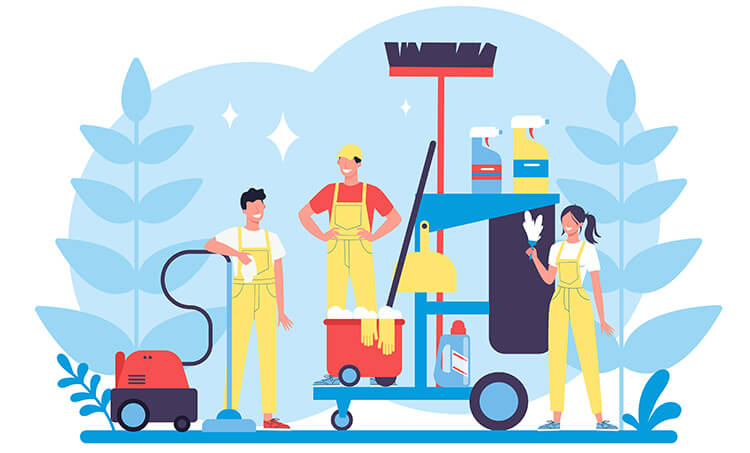 In today's conditions, cleanliness is very important. Companies have to be cleaned regularly and regularly check their cleanliness.
Cleaning Management System is a system that allows manual cleaning processes to be managed through a web-based application.
Collect Feedback
With the cleaning management system, you can collect feedback from the places you want (wc, visitor room, waiting room, etc.). It is enough to paste the QR codes you will create anywhere you want in the spaces.
When the visitor scans the QR code, they can evaluate the cleanliness of the place through the web interface. If the evaluation is negative, it offers suggestions to the visitor about why she is not satisfied.
The visitor can complete the evaluation process by choosing one of these suggestions.
All feedback is kept in a way that you can access on Gir-in.com. You can follow the feedback received after logging into your account.
Create Scheduled Tasks
Another benefit of the cleaning management system is that it allows you to regularly monitor the cleanliness of the spaces. Cleaning staff can report that they are cleaning online without having to sign the papers hanging behind the doors.
On Gir-in.com, you can define cleaning tasks on a minute or hourly basis. Cleaning staff can view these scheduled tasks through their mobile app. They can complete their task. Thus, you can track which places have been cleaned or not.
Notification Services
If a visitor complains about something in a place, he can send it by selecting the QR code from the camera of his mobile phone, via the application that comes with it. Thus, the action to be taken regarding that place can be taken very quickly.
Complaints are recorded online. You can access these complaints on Gir-in.com and see who resolved when.
Accessible Reports
Our Gir-in application allows you to report all processes related to cleaning.
You can get many reports such as which cleaning personnel have done which jobs, what kind of complaints have come from which places, through our cloud-based software.
Final Thoughts
With the cleaning management module provided by Gir-in, you can easily manage the cleaning of spaces. All you have to do is to become a member of Gir-in.com.
You can try our product with a 14-day free trial period.